Self Storage in Chula Vista, CA
If you are looking for self storage in Chula Vista or surrounding areas, Rancho San Diego Self Storage is the answer!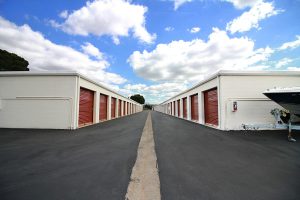 Since 1984, Rancho San Diego Self Storage has provided public storage and packaging supplies for moving to include but not limited to RV Storage, Single Apartment Storage, Full Container Storage, Whole House Storage and more.
We have been been providing storage solutions in San Diego for 25+ years. We offer 1,164 self storage units ranging in size and price! "ALL Ground Floor! No Stairs or Elevators!"

We offer Military Discounts, Contactless Entry, Secure Storage, Sell Packing Supplies, Have all Ground Level Storage for Easy Access, Are Friendly and Also Sell Boxes for Moving.
We Sell Moving Boxes, Packing and Moving Supplies
---
Safe and Convenient Self Storage in Chula Vista
Sometimes you require a little more space. At Rancho San Diego Self Storage, we help you create more space for what matters the most.
Clean and Climate-Controlled Storage Options in Chula Vista and surrounding areas.
Have Storage Space For Life's Transitions
Whether relocating, downsizing, or making room for a new family member, life can suddenly surprise you. Rancho San Diego Self Storage has been helping people since 1984 to package and store the items that matter the most to you. We provide:
Single Apartment Storage
Full Container Storage
Whole House Storage
RV Storage
And More…
Comfortable 1st Floor Storage Units
Our units are all on ground level, which means you will never have to worry about elevators or stairs. We have over 1,100 units ranging in price and size. Our multiple Southern California locations are likely to be close to your home.
Call us today for a quote and ask about our current and ongoing specials!
Looking For a Short-Term Storage Unit in Chula Vista?
Sometimes it is best for you to do a weekly or month-to-month contract instead of committing to year-long leases. It is ideal if you are remodeling, doing seasonal decluttering, or simply need the extra space for a short while.
Our short-term storage options in Chula Vista allow you to keep your items safe without the long-term expense.
Do you need Long Term Storage in Chula Vista instead?
We understand that life throws surprises at you and we're here to help you choose the best options for your unique scenario. Ask about our long-term discounts!
Rancho San Diego Self Storage is a One-Stop Self Storage Shop!
We have you covered! From the boxes and packing tape to all the tools you need to make your move a smooth one. Our moving and storage experts are ready to help you plan your storage project.
Contact our Chula Vista office today to speak to our experienced team that is ready to help you coordinate everything from beginning to end.
We Offer:
<ulstyle="color:#000;">
Ground-Level Easy Access
Secure Units
Packing Supplies
Contactless Entry
Long Term Storage Chula Vista Discounts
Lower Prices Than Competitors
Quality Facility and Excellent Customer Support
ASK ABOUT OUR MILITARY DISCOUNTS
Call us at (619) 670-9765 – Our moving and storage specialists are ready to answer all your questions and help get started!
FAQ
How Can I Figure Out What Unit Size I Need?
If you're not sure about the space you may need, we recommend moving the items to one part of the house such as the garage, and measuring the square footage. You may also contact our specialists and provide a list of your items. We will estimate the size of the unit according to your list.
Can I Pay Online?
Yes, we offer convenient online payments. You'll never have to worry about sending payments on time. Plus, you will always know what charges to expect as we practice transparency in all we do.
Can I Try the Service Without Long-Term Commitments
Certainly! We want all of our customers to feel comfortable with their choice. This is why we offer discounts to new and existing customers. There are no long-term contracts required, if you don't like the service after the first month, you can simply turn in your unit. However, we know you'll want to stay with us!
Come see why our company are the leaders in self storage in chula vista!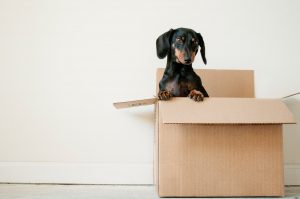 If you need moving boxes or packing supplies, give us a ring before wasting your money at the big box stores. We are typically cheaper and right on site so no additional travel on your part.
QUESTIONS? (619) 670-9765
Call us anytime!

Office
10499 Austin Drive, Spring Valley, CA 91978
Store Hours: 9am to 6pm | Sunday: 9am to 5pm
Managed by America's Finest Property Management